START SAVING TODAY
Formations is currently serving self-employed business owners who make over $100K annually in select industries and states. We need to learn more about your business to ensure we can best serve you. Click "Start" to see if Formations is right for you.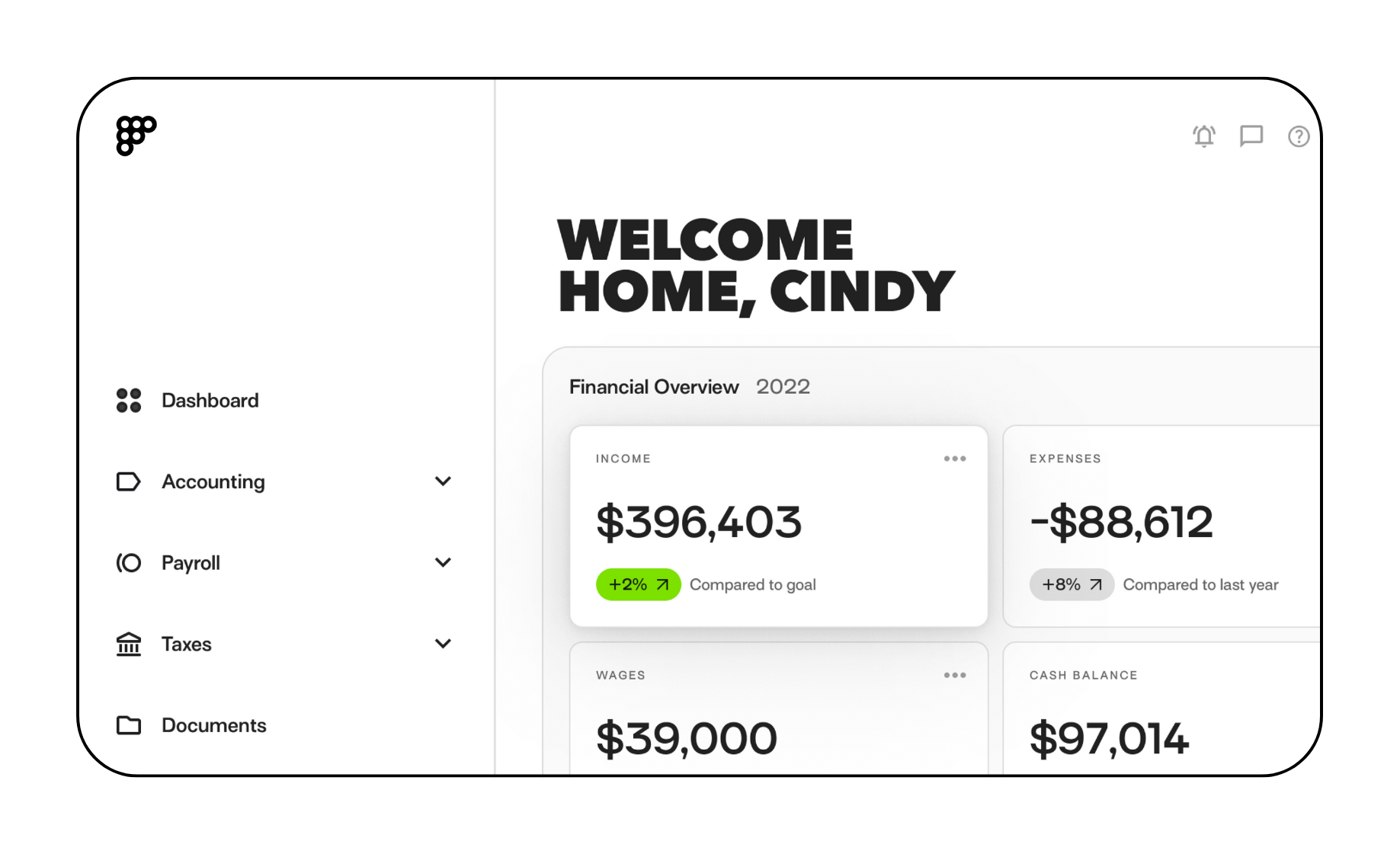 WHAT YOU GET WITH FORMATIONS
Tax Efficient Structure
Maximizing tax savings begin with building and managing an efficient structure that makes the most of the tax code.
Visibility and Guidance
You can't control what you can't see. Getting full visibility into your business's important financial metrics is key.
Predictable Tax Savings
Know your tax situation at any time: how much you owe, how much you paid, and how much you will need to pay.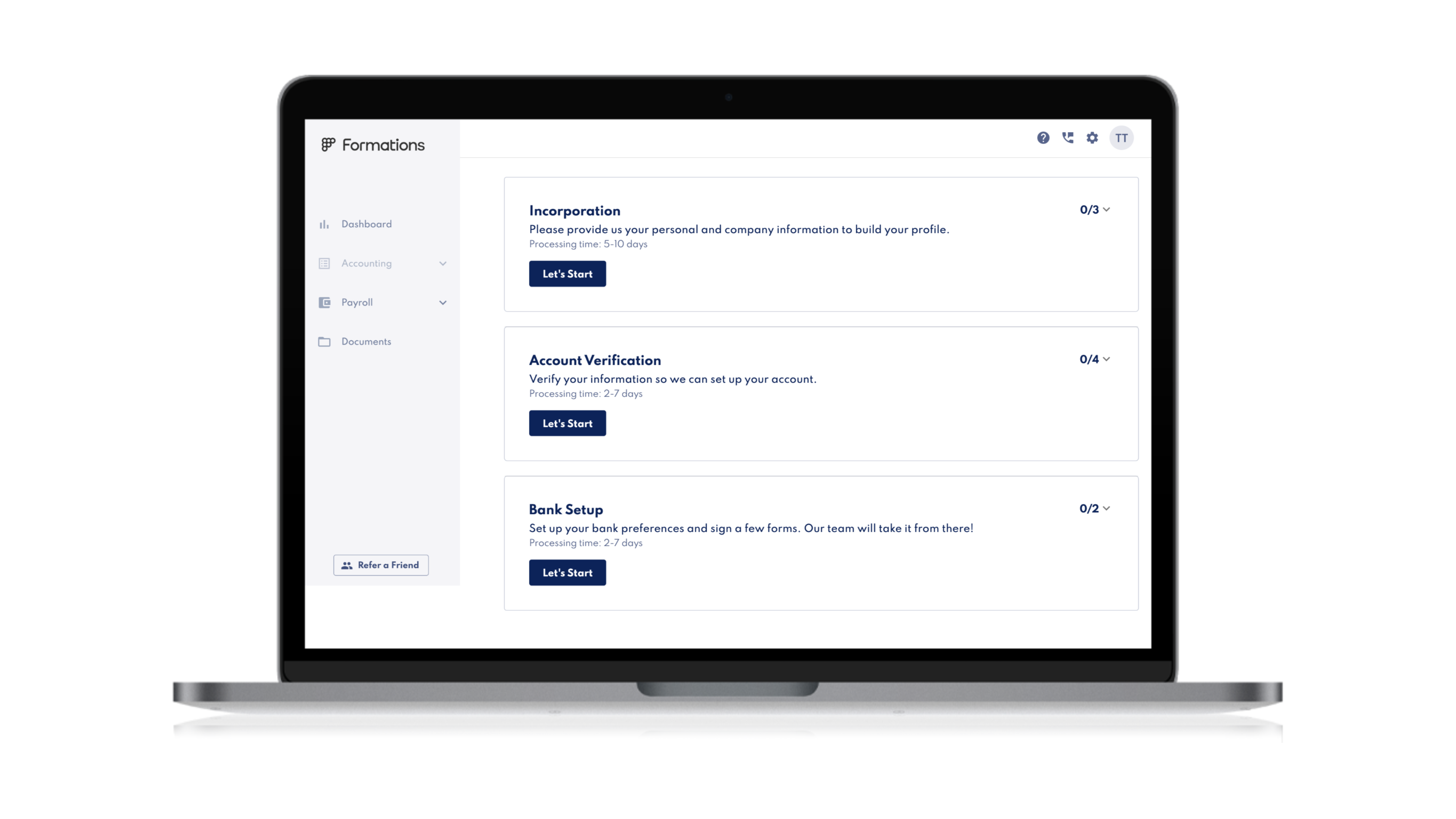 GETTING STARTED
See if Formations is a good fit for you by completing our application to join. If your business can benefit from Formations, pick the package that best fits your needs, and continue to the dashboard to setup your profile.
How does the pricing work?
Our pricing is subscription-based. Whether you select quarterly or annual billing, we require a 12-month commitment because we handle your business financials and tax filings for the entire year.

Our pricing does not include federal and state fees (such as fees and taxes charged by your city, state, or the federal government), incorporation fees (setup and renewal), and banking fees.
You have the ability to change your pricing plan at any time.
What do I need to get started?
You'll need your personal and business information to get started with onboarding. You'll have access to onboarding via your Formations dashboard and can complete the information when it's most convenient for you. After signing up, you will be prompted to schedule a call to discuss the next steps and answer any questions.
How do I know which plan is right for me?
Each plan lists what's included with a description of services, but if you're unsure, the Formations team is happy to help. Choose whatever plan seems the closest to what you need, and then schedule a call to meet with an expert and discover which package would be best for your business. Don't worry, you're not charged until you start using Formations, and you can change your selection at any time.
Will Formations file my personal tax return?
Yes! Personal tax filings (1040 returns) are our most popular add-on.